Do shows like Grey's Anatomy promote the empowerment of women, or do they actually set women back? Sunday, Alessandra Stanley of the New York Times said she finds something fundamentally wrong with Grey's Anatomy, as well as its upcoming spinoff.
Stanely writes that "career girls" on TV started off "competent-but-flaky" (Mary Tyler Moore, Marlo Thomas), but have devolved into "basket cases" â€" and it's all thanks to Ally McBeal.
Grey's may be saved somewhat by the brilliance of Sandra Oh or Chandra Wilson, but unfortunately, says Stanley, the Kate Walsh spinoff, Private Practice, seems even worse in this regard:
"Sex isn't the problem with the new series; it's the subjugation. Addison looks up her old friend from medical school whose perfect marriage has just ended and finds herself enmeshed with two other mature, reputable professionals: a fertility specialist and a psychotherapist. All three women are lovelorn, sex-starved and prone to public displays of disaffection."
"It wouldn't matter, since the show is admittedly over-the-top escapist fantasy for women, except that it is troubling that even in escapist fantasies, today's heroines have to be weak, needy and oversexed to be liked by women and desired by men."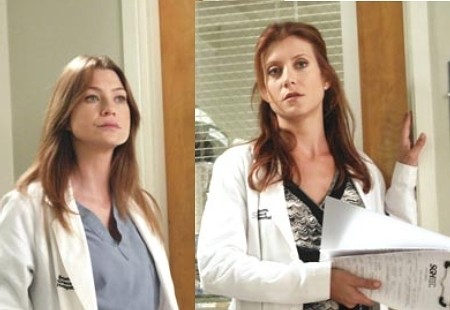 Along with blaming Ally McBeal for starting this trend, Stanley scolds Grey's creator Shonda Rhimes for not having the sense to correct it.

"Somehow, even in the hands of a woman, a show about female doctors finds humor and solace in their distress. Self-deprecation has been replaced with self-denigration. People complain that hip-hop stars use obscene lyrics and lewd music videos to demean women. Sometimes, so do even the most bourgeois women's television shows."

What do you think? Does Grey's Anatomy demean women? Are you excited about the spinoff at all, based on last week's episode?

Steve Marsi is the Managing Editor of TV Fanatic. Follow him on Google+ or email him here.

Tags: Grey's Anatomy