Donald Trump has a natural gift for spinning bad news in his favor. When The Apprentice turned up missing from NBC's fall line-up, he immediately pounced with a statement saying that he wasn't being fired from the show, he was quitting to work on another "major new TV venture."
Trump's Apprentice business partner, reality TV's eminent creative mind Mark Burnett, will have much more trouble untangling himself from the wreckage.
While his biggest franchises - Survivor, The Amazing Race and The Apprentice- effectively revolutionized television and dominated ratings in their early seasons, Burnett's recent endeavors have not yielded the same returns.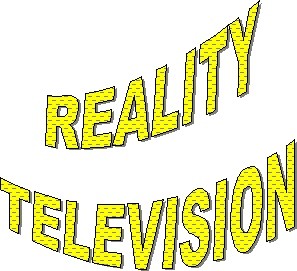 This summer, Burnett debuted two new series,

On the Lot

, on FOX, and

Pirate Master

, on CBS. The former bowed to an audience of just 8.5 million viewers, which means it lost around 70 percent of the 30 million viewers who were watching the

American Idol

finale before it.

Meanwhile, Pirate Master, a watered-down Survivor clone, in which greedy gamers stow away at sea for a crack at a million-dollar prize, fared just as badly. Only 7 million viewers tested the waters.

But Burnett's ratings woes aren't the issue as much as what appears to be a dearth of creative ideas. On the Lot started out trying to mimic The Apprentice, then abruptly changed course and started aping American Idol, complete with separate performance-and-results show.

Somewhere in all the confusion, the show's host changed abruptly and one of its judges, director Brett Ratner, vanished without any explanation. Meanwhile, the Pirate Master debut was a confusing muddle. For at least the first 45 minutes, it was impossible to know who was doing what and why. Characters were introduced hastily so they could be rushed through a baffling challenge, then someone whose name you could remember was "cut adrift."

The sad part of Burnett's string of failures is that it suggests that it nails shut the coffin of reality television's golden era. There has always been lots of talk about the negative effect of reality TV and how it has contributed to our fame-obsessed, look-at-me culture. But there hasn't been nearly enough discussion about the fact that at its best, some of the freshest, most exciting television of the past decade has been reality-based.

Who among us can forget where we were the first time we saw Richard Hatch flopping around nude during the first season of Survivor? How many office friendships were irreparably damaged by Jordin Sparks vs. Blake Lewis disagreements during American Idol?

To continue reading this Newsweek article, click here.

Matt Richenthal is the Editor in Chief of TV Fanatic. Follow him on Twitter and on Google+.

Tags: Reality TV