Gossip Girl Spoilers: A Look at the Season Premiere
by Steve Marsi at .
Even though Gossip Girl doesn't premiere until September 19, but a few sites have been sent advance copies of the show's pilot.
Below, TV Squad took an inside look at the first episode of Gossip Girl...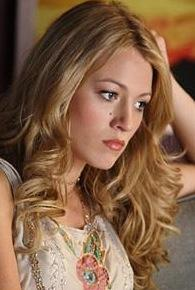 The pilot focuses a lot on the return of Serena van der Woodsen (Blake Lively). She disappeared suddenly a year earlier, running off to boarding school in Connecticut, for reasons that remain a mystery. She comes back desiring things to be the way they used to be, but how likely is that to happen, right?

Adding to the stress from her now up in the air social status is a mother, Lily (Kelly Rutherford), who is of questionable parenting ability and a brother who is hospitalized after a suicide attempt.

Serena's former best friend, Blair Waldorf (Leighton Meester), is less than psyched to have her back. She was hurt by the sudden disappearance, but has now settled in as the new queen of the popular girls... and is in no hurry to give that up.

We also have the angle of Serena's disappearance to consider, a mystery which seems to involve Blair's boyfriend, Nate Archibald (Chace Crawford). Much of that becomes clearer by the end of the pilot, but I'm sure there is more to the story.

Nate has his own troubles, unsure of what he wants to do. He asks a friend early in the pilot if he ever feels like his whole life is already planned out for him. Later, the elder Archibald tells Nate that he can't break up with Blair. Why? Because it could have an adverse effect on a business deal, of course.

Grounding, somewhat, all of the New York socialite drama is the Humphrey family. They don't have the limitless means that many of the families do, but the two Humphrey kids, Jenny (

Taylor Momsen

) and Dan (Penn Badgley) go to the same private school as everyone else.

Jenny is a cute freshman poised to become one of the popular kids, although she does seem to have her father's sensibilities. Conversely, Dan's shot at popularity has apparently passed... or has it?

Their father, Rufus (Matthew Settle), was a reasonably successful musician in a now-forgotten 90s band called Lincoln Hawk. And because this is quasi soap opera territory, Rufus the musician had a relationship with Lily, before she traded up from musicians to billionaires.

As the pilot moves along, fate puts Dan and Serena together - and we see what are the beginnings of some drastic changes for both of them. It's a paring that works well. We hope to see more of it.

Steve Marsi is the Managing Editor of TV Fanatic. Follow him on Google+ or email him here.

Tags: Gossip Girl, Spoilers
From Around the Web