No surprise here: Gossip Girl is gaining popularity among those in college.
The show was recently featured in the Quinnipiac Chronicle, the school newspaper for Quinnipiac University. Here are excerpts from the article:
Freshman Alicia Gentile said about the show: "Fashion, money, and drama... It's like the new O.C. of New York. It's fabulous."
Kristen Bell narrates the series as Gossip Girl, a texting and blogging expert who keeps tabs on the most important teens in Manhattan and the juicy drama that everyone is longing to hear.
Leighton Meester, a 21-year old former child model, plays the role of Blair Waldorf. She lives a fabulous life that is constantly shadowing her best friend Serena van der Woodsen, played by Blake Lively. Blair secretly envies Serena, who is popular and blonde, and previously attended boarding school in Connecticut to escape the burdens of her past.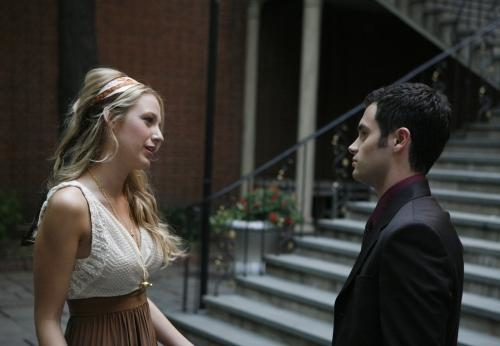 Their friendship has been on thin ice ever since Serena just picked up and left without letting Blair know.

Blair has more important things to focus on, like her smart and gorgeous boyfriend Nate (Chace Crawford). He's the good guy on campus, but he too is preoccupied by the mistakes from his past to have an honest relationship with Blair. Serena and Nate have a history together even though Nate and Blair have been an item since childhood. Serena made the mistake of sleeping with Nate and then proceeded to leave town.

Who thought that one group of rich kids could have so much drama and back-stabbing in their lives?

Still, the show is relatable for girls, women and maybe even guys. It is a perfect series for college students, whose lives are surely filled with plenty of excitement.

Steve Marsi is the Managing Editor of TV Fanatic. Follow him on Google+ or email him here.

Tags: Gossip Girl