Nigel Lythgoe produces The Next Great American Band and American Idol.
So, the question becomes: How are these shows different? Here's what Lythgoe had to say in response:
"Basically you've got three judges that are chosen, a top 12 and America's going to vote on who they like best. It's a talent opportunity rather than a talent contest, I'd say, these bands have been formed, some are professional, some are semi-professional and some are amateur.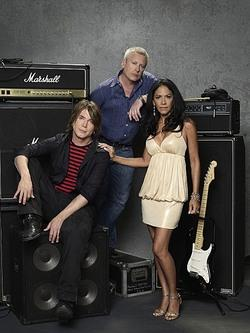 We are not putting the band together in that sense, but we are also going to ask them to play their own material, which we don't do on American Idol. And the first week we are doing Bob Dylan songs.

We're not asking them to change their style, but to take Bob Dylan songs and put them into their own styles. So if we get a bluegrass band you're going to get a bluegrass Bob Dylan, you're going to get a country Bob Dylan, a rock Bob Dylan..."

The Next Great American Band premieres this Friday night.

Matt Richenthal is the Editor in Chief of TV Fanatic. Follow him on Twitter and on Google+.

Tags: Reality TV