Trisha Cummings is a member of The Real World: Sydney. She recently spoke with BuddyTV about the experience:
Was Real World something that you always wanted to be part of or was reality TV something you wanted to do?
Um, no. Actually I was always, academically, a freakin' monster. I was always more into school and everything else than I was into the whole reality television thing so it was kind of weird how it happened.
I was shopping at a boutique in my hometown and next door they were holding casting calls and I saw the news camera, so I went over just out of curiosity to see what was going on and then I found out it was Real World auditions and so four months later I was going to Australia.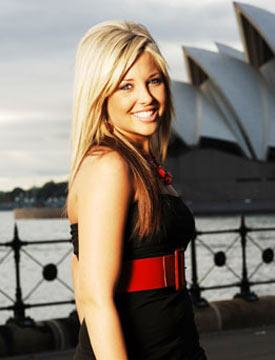 Now, you and Parisa have this sort of on-again, off-again friendship. Can you tell us, at least now, what the status is of your relationship is with her?
Um, now we're friends actually. We were in New York together for the premiere and it's kind of just like made amends and just called it even. You know, it's just hard when you live with someone that is kind of outside of your box. If we knew each other before the show, we would probably be good friends.

But living together, and us both being such strong minded and opinionated people ... if you put two people like that in a house that are both really strong minded and both really opinionated but both have very different opinions and are both very strong minded about different issues ... you're going to have conflict no matter what, you know?

Click here to read the full interview.

Matt Richenthal is the Editor in Chief of TV Fanatic. Follow him on Twitter and on Google+.

Tags: Reality TV