On a crisp autumn day in November, on the ice at Central Park's Wollman Rink, Blair Waldorf (Leighton Meester) is pissed.
It's several hours into a shoot for Gossip Girl, the teen soap about well dressed, shockingly loaded, and occasionally evil private high school students on Manhattan's Upper East Side.
During the episode filming today, tortured princess Blair is hanging with her recently outed, frequently absent father (John Shea), who brought his Boy Toy along on what was supposed to be an afternoon with his daughter.
As Boy Toy skates past, Blair Waldorf looks up from her Sidekick, shoots a chilly glare, sticks out an ice-skate-clad foot, and... splat.
You'd think such a spectacle would draw attention from passersby, but strangely, nobody walking past the set seems even slightly intrigued.
If you look at ratings, however, that might not seem so surprising.
On paper, this Sex and the City / Mean Girls style TV drama is not very successful, drawing a relatively lame 2.6 million viewers per show and languishing near the bottom of the Nielsen chart (#105 to be exact).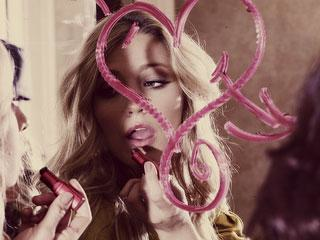 Blake Lively and Gossip Girl are a new breed of smash hit.

But in a season with few new breakouts, Gossip Girl is redefining what it means to be a TV hit. Based on Cecily von Ziegesar's hugely popular book series about an anonymous blogger who chronicles private-school scandals, Gossip Girl is luring a new breed of viewer.

"This show is a bigger deal than ratings are reflecting," says executive producer Josh Schwartz, who also created and ran The OC.

"We have a great formula," adds Leighton Meester. "Really great characters, great clothes, hot people, good locations, and rich people with really messed-up lives. What's not to love?"

So where are all the obsessive fans during this shoot? Well, probably just finishing up second period. And why doesn't anyone seem concerned about Gossip Girl's early performance?

As it turns out, slumming at the bottom of the ratings chart isn't so bad if you're the only show kids are talking about.

Continue reading this article in Entertainment Weekly ...

Steve Marsi is the Managing Editor of TV Fanatic. Follow him on Google+ or email him here.

Tags: Gossip Girl