Welcome to our seventh Heroes Round Table.
While fans of the show gather in the Milo Ventimiglia shirtless pic.
Timex: Moronic blunder. Mohinder may be a doctor, but he seems to lack the brains. When will he realize that Mr. Bennet is the man, not The Company? Did HRG tell you to tell The Company you guys were working together? Then, shut up.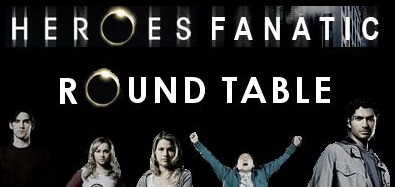 Will Niki die?
Milover: Niki's toast. The only way she lives is if a group of scab writers cross the picket lines and completely alter Heroes while the regular writing team strikes. Wages, schmages. Back to work, losers!
Timex: There's no way.  Save the Cheerleader, Save the Niki.
A. Hiro: I don't know, but I either way, Ali Larter naked pics will last forever!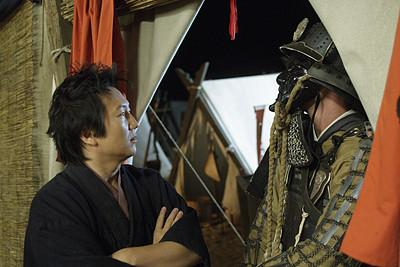 Sadder goodbye: Peter and Caitlin, or Hiro and Yaeko? Timex

: Who the hell is Caitlin?  We will miss you Yaeko.

A. Hiro: This is a trick question, right? I haven't stopped drinking champagne since both these Heroes finally bid farewell to the women that had been holding them back. Seriously. I'm wasted right now.

Milover: Hiro and Yaeko was the sadder goodbye, which is ironic as the Hiro we know and love actually returned last night. Man. Hearing a vintage "Yatta!" out of Hiro brought back memories of the olden days. Ah... April.

Where should The Bennets move to?
A. Hiro: Seattle. There, Claire's whining abilities can be closely matched by another citizen in the city. Yes, Meredith Grey, I'm looking at you.

Milover: Dillon, Texas. It would be a homecoming of sorts for the Bennets ... and also make my TV fantasy come true if Claire joined the same cheerleading squad as Lyla Garrity. Serious cross-promoting potential for NBC there!

Timex: I hear Scranton, Pennsylvania has a booming paper industry there.  Maybe Mr. Bennet can get a nice job working at The Office.

Matt Richenthal is the Editor in Chief of TV Fanatic. Follow him on Twitter and on Google+.

Tags: Heroes, Round Tables