Calling all hair dressers and designers!
New seasons of Shear Genius and Top Design will be coming out in 2008. Here are cities around the country where hopeful contestants can try out: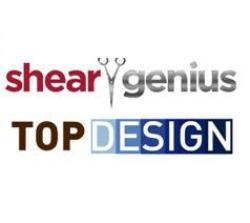 Top Design casting calls are as follows:
Friday, January 25, 4:00pm 6:00pm
Saturday, January 26, 10:00am 12:00pm
SAN FRANCISCO
The Art Institute of California - San Francisco
Monday, January 28 & Tuesday, January 29, 12:00pm - 5:00pm
LAS VEGAS
World Market Center Las Vegas
Monday, February 5, 1:00pm - 5:00pm
DALLAS
Dallas Market Center, World Trade Center
Friday, February 8, 1:00pm 5:00pm
NEW YORK
New York Design Center
Saturday, February 9, 1:00pm 5:00pm
LOS ANGELES
Spring Arts Center
Shear Genius casting calls are as follows:
Sunday, January 20, 10:00a.m. 4:00p.m.
DALLAS
Toni & Guy Hairdressing Academy
Monday, January 21, 10:00a.m. 4:00p.m.
MIAMI
JPMS Hi Tech the School of Cosmetology
Sunday, January 27, 9:00a.m. 5:00p.m.
LOS ANGELES
ISSE Beauty Show Lobby Long Beach Convention Center
Sunday, January 27, 10:00a.m. 4:00p.m.
NEW YORK CITY
TIGI Advanced Hairdressing Academy- 2nd Floor
Monday, January 28, 10:00a.m. 4:00p.m.
CHICAGO
The Studio-Wella
Monday, February 4, 10:00a.m. 4:00p.m.
SAN FRANCISCO
San Francisco Institute
A Paul Mitchell Partner School