Simply put: there is no New York sex tape.
So says the star of I Love New York herself, Tiffany Pollard.
"It is absolutely not me," Pollard told the New York Post. "Do I strike you as the kind of woman who would have a sex tape floating around out there and not be standing by that tape? I'm nobody's role model. I have a trash-talking potty mouth, I do what I want to do, that's who I am as a person."
We certainly can't argue with that.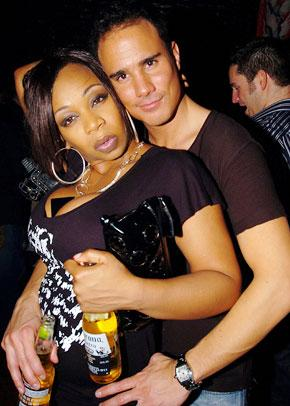 "I'm a strong black woman and if I did something like this I would 'fess up. If I had a sex tape, I'd say when I did it and who I did it with - I have nothing to hide," she continued. "Nobody runs my world other than myself and whatever I do in this lifetime, good or bad, I will own it and I will not own that tape because it's not me."

Pollard went on to reference a pair of other reality TV stars whose sex tapes did anything but harm their careers:

"Look at Paris Hilton or Kim Kardashian, they have sex tapes and it catapulted them into the limelight," Pollard keenly said. "A sex tape today does not equal disaster. If I did have a sex tape, I wouldn't deny it."

Matt Richenthal is the Editor in Chief of TV Fanatic. Follow him on Twitter and on Google+.

Tags: Reality TV