In case you haven't heard, Britney Spears is a pretty big mess these days.
So, would Tim Gunn help make her over?
"I would refuse," he recently told People magazine "There is no amount of money and I'll tell you why: I can't want you to succeed more than you do. And it's obvious that she doesn't want to succeed. I think of her right now as being in exile from the human race and she needs major, major help…
There was a time that we were all marginally amused by it and then it just became a repugnant horror show. No, I wouldn't even be remotely interested in [making her over]."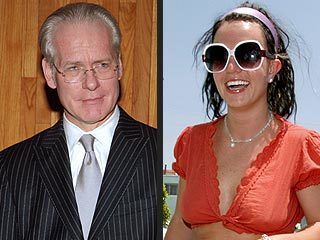 Gunn added that he feels "deeply sorry" for Spears, but asked: "Who would trust her with children? I hate to say that â€" the whole notion of separating children from their mother â€" but she is a basket case!"

According to the Project Runway mentor, a different Hollywood mother has the best style:

"I'm so tired of saying Angelina Jolie, but she never disappoints. She's always occasion appropriate, whether she's picking up the kids somewhere or walking on the sidewalk on Rodeo Drive, on the red carpet or at a premiere, she doesn't look like she's trying too hard."

Matt Richenthal is the Editor in Chief of TV Fanatic. Follow him on Twitter and on Google+.

Tags: Reality TV