You asked for it, and now you've got it. Okay, so there's no way you asked for this. But guess what, you're getting it anyway. Sorry, reality TV fans!
As we reported last week, Spencer Pratt got his own advice column for Radar Magazine. Just in case you haven't gotten enough of him on The Hills.
Click the link here for the full version. Excerpt below ...
YO SPENCER! I just started dating this guy who I really like. The other night, we went out and got hammered. I ended up passing out in his bed. When I woke up, I discovered that I had wet the bed. I was so embarrassed that I left while he was still asleep. If I call him, do I have to apologize or can I pretend it never happened? Or do I have to wait for him to call me?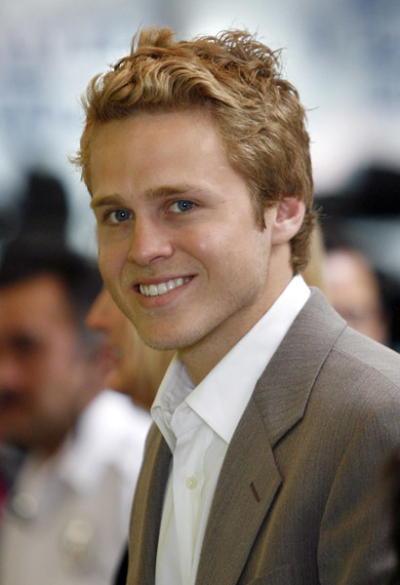 The incomparable Spencer Pratt is all-knowing.

Spencer Pratt: Wow! This is not a situation you want to find yourself in. I would never want to be with a girl who gets so wasted that she's pissing in bed. It's time to sign up for AA, my dear, because drunks are not sexy. Regardless, if the guy's really cool, he might understand. Best bet is to be honest and tell him it was the drunkest you've ever been and that it was a huge mistake and it'll never happen again.

YO SPENCER! I've met my girlfriend's mother once and she really didn't like me. We're going to spend the weekend with her whole family and I need to win her over. What can I do to charm her?

Spencer Pratt: The mother-daughter relationship is the tightest bond in history. You got beef with the mom, you got beef with the daughter. I would definitely say that when I first met [Heidi Montag's] mother, she wasn't sure of me. I wasn't on my game plan. If I could've done it over, I would've bought her mom chocolate and flowers. You need to be at your best in terms of manners, language.

Matt Richenthal is the Editor in Chief of TV Fanatic. Follow him on Twitter and on Google+.

Tags: Reality TV