We had a difficult time choosing this week's Heroes Caption Contest winner. There were many humorous responses to the situation depicted below.
But "Sharrah" made us laugh the hardest with her entry, showcasing Mohinder mocking Sylar's lack of ability to produce breakfast. Check it out under the photo now, and then scroll down to read the other submissions.
Thanks to everyone that sent one in. Come back and play every week!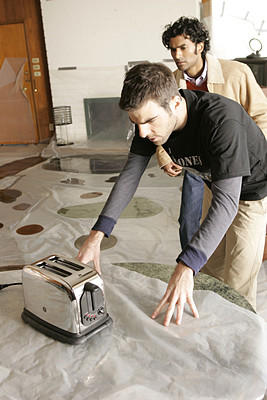 Sylar: I have powers, really!!
Mohinder: Oh, right, I can see the poptart now…