Fatima Siad: Whitney Thompson Not Worthy of America's Next Top Model Title
by Matt Richenthal at .
Fatima Siad doesn't think Whitney Thompson deserved to win the tenth cycle of America's Next Top Model. And she's not shy about saying so.
"When [Claire Unabia] and [Lauren Utter] and [Katarzyna Dolinska] got kicked off, I was just like this whole thing is a joke," Siad told reporters during a conference call yesterday.  "They look like models.  If this supposed to be a modeling competition, one of them should have won or [Anya Kop] should have won.  But it goes to show you that it might be about politics."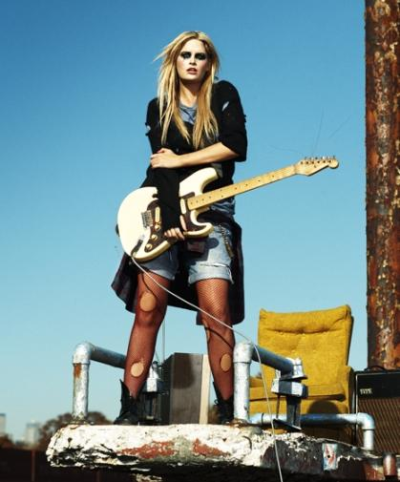 Would you consider Whitney Thompson to be a plus-sized model?

Siad reached that conclusion because Thompson is considered the first-ever full-figured woman to win the show's crown,

"Whitney took great pictures and she definitely knows how to conduct herself - she's very outspoken and she speaks really well," said Siad. "I think that's why she won over Anya, otherwise I wanted Anya to win.  Anya has that high-fashion look and she really knows how to model.  But she lacks the confidence and speech skills that Whitney has."

Moreover, Siad doesn't even think Thompson should be considered plus-sized.

"I feel like she doesn't look like a plus-size model, and therefore it's sending the wrong message because there are women who are actually full-figured and they see her and say, 'Wow, if she's a plus-size model than what am I?'" Siad said.

"But honestly I think it's about time if that's what it takes to change the face of fashion, than that's a tiny step.  Hopefully, we will have another woman who represents a larger portion of American plus-size models."

Matt Richenthal is the Editor in Chief of TV Fanatic. Follow him on Twitter and on Google+.

Tags: Reality TV
From Around the Web