In her typical forward fashion, Guiding Light heroine Reva proposes to Jeffrey next week.
"They have this great day moving into The Beacon, and Reva decides they need their own song," Kim Zimmer said to The New York Daily News. "They have these cute romantic scenes figuring out what their love song is."
For example, Jeffrey pulls out his guitar and they make up a song. One thing leads to another, and the duo makes love. Jeffrey wakes up to find Reva making something at the table.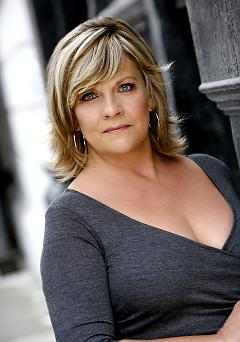 "Jeffrey has never mentioned having a problem with the heart in the mantel at Cross Creek that says 'Reva and Josh Always,'" said Zimmer. "But Reva makes Jeffrey this glitter heart that says 'R.S. Loves J.O.' and on the side it says 'W.T.H.?'"

That stands for "What the hell?," which is the couple's mantra.

Read the complete article now.

Matt Richenthal is the Editor in Chief of TV Fanatic. Follow him on Twitter and on Google+.

Tags: Guiding Light, Spoilers