All My Children star Leven Rambin recently updated her personal blog to give herself a shout out for turning 18.
Here's what the actress had to say:
the blessed day hath finally come. yesterday marked the 18th anniversary of my birth. for those of you wondering, yes, it does sound weird to say "i was born in 1990." i wouldn't think so much of it except for the occassional non-believer stands in momentary shock after i recite my year of birth.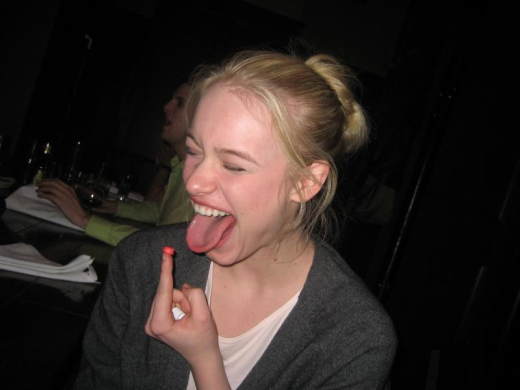 i'm 18, i can actually sign off on my new apartment now without tedious legalities. i can actually purchase (or distribute) nicotine-filled cigarette sticks; i can purchase miraculous lottery tickets (scratch-offs by the dozen) that are sure to change my destiny forever with compenstation in the MILLION dollar range...

i can register for tasteful erotic website without consent, i can vote for our nation's next president ( woohoo); i can finally visit gentlemen's clubs or no-cover clothing optional discoteques.

wow, it feels good old.

Matt Richenthal is the Editor in Chief of TV Fanatic. Follow him on Twitter and on Google+.

Tags: Soap Operas