... and starts being real.
Greg Halstead is more than just a house member of The Real World: Hollywood. He was the winner of an online contest during which fans voted him in as the final cast mate of the season.
He recently spoke with BuddyTV about the experience so far:
Is there something about you that you think separates yourself from other African-American men that have been on the show before?
I do.  The stereotypical African-American male is very confrontational, and most people feel that they're very quick to physical action, in terms of fighting and stuff like that. I wanted to present something opposite of that.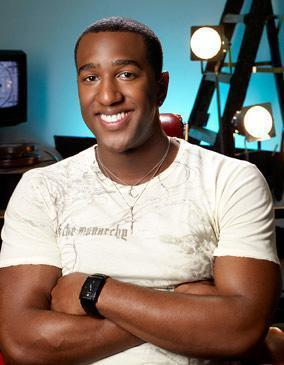 You really are laid back, you don't get into a lot of fights, yet somehow your roommates seem to get really mad at you. What is that about? Why aren't you gelling with them so far?
I'll say what someone from MTV said to me - someone obviously older and wiser than myself - it's kind of that sickness where people start to prod you to get angry and to act out of character. When they don't get what they want, they continue to do such, and continue to do more and more things just to, again, get under your skin, and trying to make you feel miserable.

They seem to expect that everybody wants to go to the bar, everybody's going to love their job, and you seem to be wanting to do your own thing. Do you think that's part of it? That you don't always want to do what they want to do?

In terms of the job, I think it was kind of misconstrued how I feel about it. Again, if you notice, the other roommates tend to be more emotionally needy at everything that happens. Everything that happens, they're like children in a candy shop. They're like, "Oh my God, this is the most exciting day of my life!" Like that.

That's not me.

I mean, it's just not the most exciting day of my life, I hope to have many more exciting days. Everything is built up to be the most exciting thing. When I first came in the house, because I wasn't smiling from ear to ear and yelling like an idiot, because I choose to be calm - I mean, you're just meeting people, there's no reason to be yelling or that excited - but it's just that I wasn't as emotional, or didn't show my emotions as much as they did.

Matt Richenthal is the Editor in Chief of TV Fanatic. Follow him on Twitter and on Google+.

Tags: Reality TV