We received 30 responses to this week's Heroes Caption Contest and we appreciate everyone that took the time to send in an entry.
There can only be one winner, however, and we've awarded that honor to "B."
Take a look at his/her caption below the photo now and scroll to see the rest of the field. Did we make the right choice?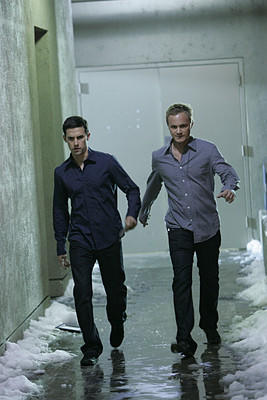 Announcer: UP NEXT AT THE WORLD COUPLES SKATING
CHAMPIONSHIP…