Might Matt Neustadt and Brooke Ward truly be a match made in reality show heaven?
The Farmer Wants a Wife star and his chosen mate are still together, Brooke told The Orange Country Register, adding that she's on her way to Missouri to shack up with her man.
"I'm in the process of literally packing up my car," Brooke said. "I'm driving to Texas to my sister's wedding, and then I'm driving to Missouri to see my man."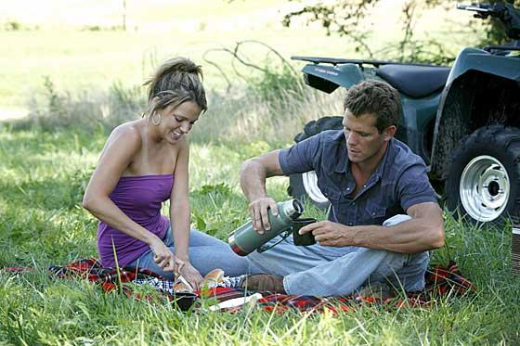 Matt Neustadt and Brooke Ward are still going strong!

Brooke added that life hasn't been easy since the show stopped filming.

'"It's really crazy," Brooke said. "Right after it was filmed, Matt and I were both really confused about our intentions for being on the show, our intentions for each other, and even though you've got real feelings for each other, it was really hard to figure out.

"So we left a lot of things unsaid, and we both were kind of scared to admit we had real feelings for each other. And then when he came out here in April for some publicity, we kind of rekindled things. So now we're dating, and I'm going to move and see what happens."

Sounds oddly level-headed for a reality show contestant. We wonder if Deanna Pappas and her soon-to-be chosen soulmate will react the same way.

Matt Richenthal is the Editor in Chief of TV Fanatic. Follow him on Twitter and on Google+.

Tags: Reality TV