What's coming up in Friday Night Lights' Season Three? We've already discussed this in great detail - but more spoilers are emerging.
Michael Ausiello of Entertainment Weekly has some some interesting, new pieces of information on the Friday Night Lights spoiler front ...
Q: Is Lyla's father still a part of Friday Night Lights?

A: Yep, Buddy's back, and, as you might expect, he's none too pleased that Lyla and Tim are officially boyfriend and girlfriend.
Q: I heard we're going to meet Matt's mother on Friday Night Lights. Do you know anything else about that?

A: She's a lot closer to Matt Saracen than we were led to believe, at least geographically. She works as a hairdresser in a nearby town!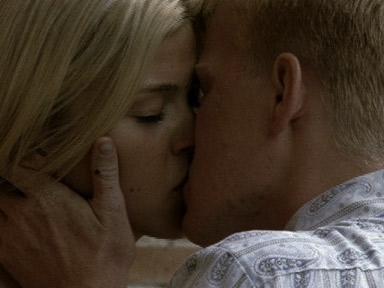 Q: Is Friday Night Lights really splitting Tyra and Landry up?

A: If it's any comfort, Jesse Plemons said at a recent press event that he doesn't think the breakup will hold:

"If I know the writers, they'll end up together at some point... I think they're just adding some drama. This is Friday Night Lights."

The man makes a point.

Matt Richenthal is the Editor in Chief of TV Fanatic. Follow him on Twitter and on Google+.

Tags: Friday Night Lights, Spoilers