After sparring with nearly every other houseguest on Big Brother 10 and angering many viewers to boot, Libra is finally in trouble.
The evil Libra's reign of terror reached new heights as her plan to oust Jessie Godderz succeeded, making her a target of Michelle.
Michelle, of course, has won Head of Household this week. The bulls eye on Libra's back just grew bigger.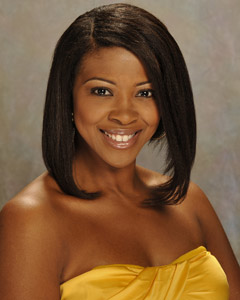 Thus, last night's Big Brother 10 episode featured a huge fight, returning house guests, and two not-so-surprising nominees.

Follow the jump for the full rundown ...

For this week's food competition, the current guests compete in a game show of sorts against former contestants by answering true or false questions about current events outside the house.

Returning stars include Bunky, Jase, Janelle, Mike Boogie and others.

Basically, the current Big Brother stars suck at news and are on slop for five of the next seven days.

They didn't know that Brett Favre is now on the New York Jets, that Britney Spears is not releasing a country CD, that Cheech and Chong are reuniting, or that the Chinese have a weather machine. Or something.

As for the nominees, we all knew Libra was marked from the start. The #2 slot was up for grabs, and Memphis talked Michelle out of nominating Dan because Memphis and Dan are in the best alliance ever.

Renny wanted Michelle to nominate April because she's not trustworthy. But in the end, Michelle puts up Keesha as well, since she was Libra's co-conspirator to evict Jessie Godderz. Payback's a beeyotch!

Matt Richenthal is the Editor in Chief of TV Fanatic. Follow him on Twitter and on Google+.

Tags: Big Brother