Big Brother Episode Guide
Lane. Hayden. Enzo. Who will be left standing when HoH concludes and the jury convenes, and who will end up with the money when the votes are cast?
Who will be the final four on Big Brother this season? Read on to see how the votes fell in this critical eviction ceremony.
Five house guests remain as Big Brother 12 goes down to the wire. Who will win the Power of Veto and how will it shape the final four?
Big Brother's field is being narrowed once again and Lane is in the driver's seat. Who will he put up on the block?
The evictions are held in the Big Brother house and are the most important yet. See why here.
The all-important Power of Veto competition is held. Will either Enzo or Brendon come off the block?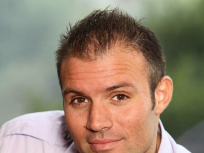 Britney held the power last night and nominated two people for eviction. The question is whether she made the right choice.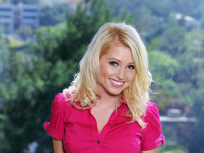 How will the votes fall and who will be evicted on Big Brother? Will the new Head of Household immediately target Brendon?
The Power of Veto competition is held and Ragan and Lane will have to battle to get themselves off the block. Will they be successful?
Brendon seizes control of the house with a victory in the Head of Household competition. Will he avenge Rachel or make the best deal for him?