Little happens in the Big Brother Live Eviction episodes.
You have highlights from the last few days, mostly involving the nominees lobbying to stay. There is a lot of Julie Chen talking. Yawn.
Finally, there's the live vote, but if you watch Big Brother to begin with, you generally have a good idea of how it's gonna play out.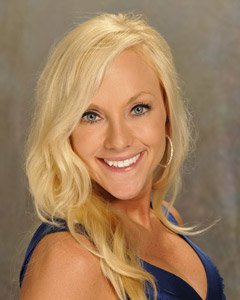 Anyway, Ollie and April tried to convince Michelle to give them their vote.  Michelle isn't vehemently opposed, as she wants Jerry gone.

Ollie and April really want Michelle to talk to Dan. Instead, Ollie speaks with Dan (the favorite in our eyes), but Dan isn't convinced. 

April and Ollie took center stage in this episode, which tells you a thing or two about the likely outcome of the live votes.

Their families are featured briefly and seem supportive of the relationship. Wonder if they saw the whole Big Brother sex video.

Anyway, April Dowling is evicted by a 4-1 vote.

The one dissenter, of course, was her man Ollie.

The live Head of Household competition is called "King of the Jungle." The players all had to hold onto a vine. They are intermittently rained on and swung into a wall. The last person to stay on wins HoH.


WARNING: BIG BROTHER SPOILERS AHEAD!

In this endurance contest, Jerry is the first to go down. No surprise there. Michelle drops next, leaving Ollie, Dan and Memphis. Memphis falls, leaving two. In the end, Dan Gheesling wins HoH! Wow.

Next Thursday, interestingly, will be a live double eviction episode. We can assume it will work like years past, when a whole week is combined into one single episode, bookended by two live votes. 

Matt Richenthal is the Editor in Chief of TV Fanatic. Follow him on Twitter and on Google+.

Tags: Big Brother