Below are the songs played last night on the Season Five premiere of Grey's Anatomy, "Dream a Little Dream of Me," along with the scene(s) in which the songs were featured.
This list is a work in progress. If you can hunt down or identify any missing songs and/or lyrics, leave a comment with them and we'll add them!
Other Lives, "Black Tables"
Meredith waits for Derek.
Beck, "Youthless"
Owen staples his leg together. Callie asks him about the freezing procedure.
Jade McNelis, "Wins"
Mark humiliates George, then calls Lexie a coward.
Emiliana Torrini, "Jungle Drum"
Meredith whines to Cristina about how chatty Derek is. Cristina yells at Meredith to stop talking about Derek - then gets injured by an icicle.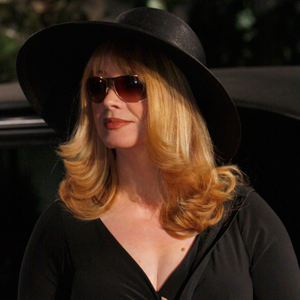 Steve Reynolds, "Mistaken Identity"
Anna realizes that Sarabeth has been sleeping with her husband. Vincent begins to crash.

Bon Iver, "Skinny Love"
Alex tells Sarabeth that Michael is embarrassed by his situation.

The Perishers, "Never Bloom Again"

Owen removes the icicle from Cristina. Richard yells at Meredith.

Greg Laswell, "And Then You"
Lexie reads a note from Michael to Sarabeth. Meredith tells Anna that Vincent died. Sarabeth is mad at Anna for sleeping with her husband.

The Rescues, "Crazy Ever After"
Betty's confusion continues. Sarabeth and Anna tell Betty that Vincent died. Lexie comforts Michael. Alex is frusterated with Bailey because Michael's insurance has expired.

Taylor Swift, "White Horse"
Izzie tells Betty that Vincent is on his way. Bailey tells Alex to set the clock back so that Michael's insurance hasn't expired. Richard offers Owen a job. He declines. Owen kisses Cristina.

Jont, "Another Door Closes"
Izzie shows Denny her prom dress. Izzie sees Alex kissing a girl. Alex kicks the door closed. Izzie walks off in disgust. Lexie sniffs George. Meredith watches Derek pack his things.

Steve Marsi is the Managing Editor of TV Fanatic. Follow him on Google+ or email him here.

Tags: Grey's Anatomy