Heather Tom was recently interviewed by soap opera writier Michael Fairman.
He and the actress touched on a couple of causes close to Tom's heart:
Heather, you have been so politically active and socially conscious for so many years, and currently, I know you are out on the campaign trail on the weekends!
I am working for Obama right now, and we are working hard to bring change to America. The other issue is for the proposition 8 issues for people living in California. I think it's important they have to vote "No". A lot of people are confused as to what this is, and basically it means they want to strip rights away that have been granted by the Supreme Court of California. We have to make sure they fail in their efforts, and that they are exposed for the hate-mongers they are.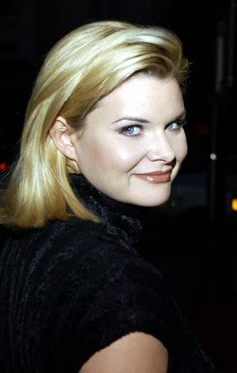 We love Heather Tom on The Bold and the Beautiful.

What is your feeling on the state of the domestic awareness of HIV and AIDS?
Unfortunately, for the last 8 years the focus has shifted from domestic AIDS issues to international AIDS issues, because it suited the Bush administration. Then, they could get away with telling other countries what to do, and not have to talk about contraception here in the States…. which is one of the main ways of combating the spread of HIV. Also, they have shied away from domestically talking about HIV. It's still an issue! It's a killer, and people are dying from it!

Luckily, we have had major medical advances where people are living longer, but it's not cured, and it's not chronic. It's not holding steady. The numbers are going up. It's definitely an issue we need to focus on here domestically. I think HIV is also so much more prevalent in the African American and Latino communities, that I think Obama will be a presence who will focus on domestic issues regarding HIV.

Matt Richenthal is the Editor in Chief of TV Fanatic. Follow him on Twitter and on Google+.

Tags: The Bold and the Beautiful