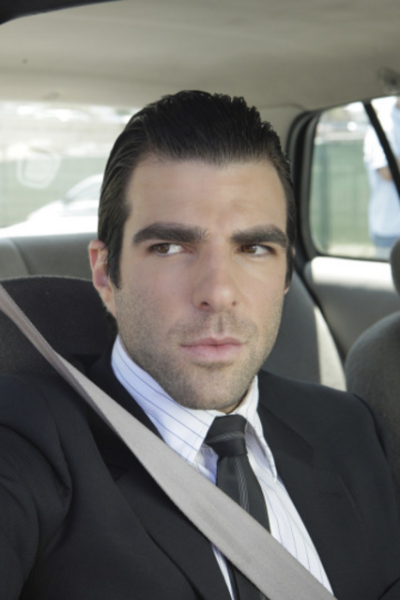 No sooner did the latest episode of Heroes end than Kristin from E! Online posted a series of spoilers that take last night's story line developments to a new level.
Here's how this television columnist describes future events on the show...
Hiro and Ando will dig up a former arch enemy. We wonder how Adam Monroe can help them uncover the formula.
Dr. Zimmerman will reveals answers to Tracy Strauss' questions regarding her unusual origins. We'll alsolearn of a fifth version of the woman who looks just like Ali Larter.
In the future, Sylar is living with his son (named Noah) in the Bennet house... and owns Mr. Muggles! Zachary Quinto said of such violations:
"I believe that there may be some waffle-making in this episode. This is an alternative sort of reality - you catch glimpses of times that may or may not actually come to fruition, but that are possibilities."

That's a bit annoying, if you ask us. The show can take too many creative liberties and essentially just make up whatever it wants to if alternate-reality futures play a prominent role in episodes. There's no need for story line coherence.

What do you think?

Matt Richenthal is the Editor in Chief of TV Fanatic. Follow him on Twitter and on Google+.

Tags: Heroes, Spoilers