Billy Miller recently sat down for an in-depth interview with soap opera guru Michael Fairman.
In the excerpts below, The Young and the Restless star dishes on a new co-star and his former show...
How has it been working with your new on-screen mom, Jess Walton (Jill)?
She is great. I had researched who I would be working with before I came on the show. Jess is a lot of fun and very helpful. We joke a lot, and Jerry Douglas, who plays my father John, has different sides and different back-stories of who actually was a better parent…Jill or John. He would say in jest, "She did not know anything about you. She is a schemer. I raised you. I loved you," and it's a real broken marriage. I love it. It's great.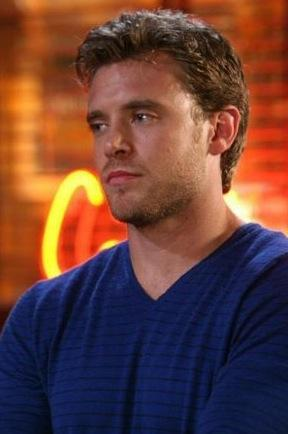 Did you know in advance from All My Children that they were killing off your character, Richie; therefore, you could go after other roles?
Executive Producer Julie Carruthers at All My Children explained to me in advance that they were killing off the character, but they wanted to keep him around for awhile and weren't sure for how long. So I went on about auditioning, and put myself on tape when the The Young and the Restless role came about. I flew out to LA to test and I was still working on All My Children.

Then I found out I got it, and everyone at the set in New York was happy for the good news! So I went back to All My Children to finish the role. I think I finished work five days before I had to start work out here. So, I had to move everything back to LA, and I got off the plane and came straight to the studio. I am getting used to these quick moves.

Matt Richenthal is the Editor in Chief of TV Fanatic. Follow him on Twitter and on Google+.

Tags: Soap Operas