As we talked about earlier this week, gruesome reality TV twosome Spencer Pratt and Heidi Montag are filming scenes for CBS' How I Met Your Mother.
E! Online found that Speidi is psyched about their appearance on HIMYM, and got their take on Montag's firing on The Hills earlier this month..
Q: So, HIMYM. What can you tell us?
Spencer Pratt: We're really thrilled and excited...It's an honor to be up there with other guest cameos like Britney, Mandy Moore, Heidi Klum ...
Heidi Montag: I thought you were going to say Heidi Montag!
Spencer Pratt: Of course, queen of the world!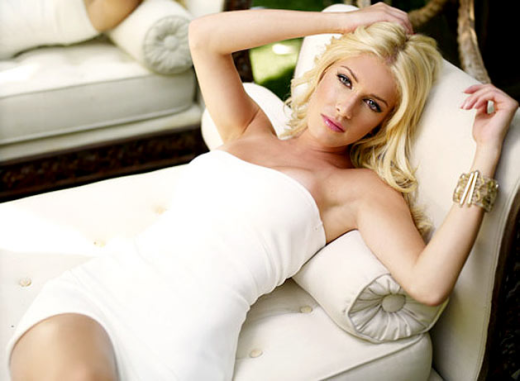 Q: You're playing yourselves?

Spencer Pratt: Yes, and I am the Mother! You heard correctly. Besides that pregnant man this year, I'm the other one in America.

Heidi Montag: I hope I'm not the Mother. I don't want to be a mother, not yet.

Q:

I hear you guys are part of a scene that's all about going to the bathroom?

Spencer Pratt: You have to tune in. I don't want to get in trouble giving away their storyline.

Q: Have to ask you, Heidi, that scene on The Hills last week where Brent Bolthouse fired you for having a drink on the job seemed pretty fake. When you saw it, how did you feel it turned out?

Heidi Montag: I haven't seen it; I don't know what it looked like.

Spencer Pratt: So you're saying that she wasn't really fired from her job, is that what you're insinuating?

Heidi Montag: Is that what it was?

Q: A lot of viewers emailed in to us to say that it looked very set up and forced...

Heidi Montag:  I mean, I'm a lightweight, so if I have one drink it affects me a little more than I think, so I never drink. I don't know... It was very shocking to me and a little bit out of control.

Spencer Pratt: Maybe her surprise made it look... Her reaction wasn't as real?

Heidi Montag: The surprise was very hard.

Matt Richenthal is the Editor in Chief of TV Fanatic. Follow him on Twitter and on Google+.

Tags: The Hills