Megan Parris says she led a low-key life the last few years, but the 25-year-old lacrosse coach and single mom from Sewickley, Pa., sure brought with her some fireworks upon arriving at The Bachelor house in Season 13.
However, after surviving a first-night twist that could have resulted in her potential elimination, she wasn't as fortunate at last week's Rose Ceremony twist that saw Jason Mesnick hold back his final rose and eliminate four suitors - one of whom was Megan - when he was only obligated to send home three.
Megan spoke with Reality TV World about her experience ...
Q: Prior to the Rose Ceremony on Monday's episode, you expressed concern that you had not gotten enough alone time with Jason Mesnick. Were you concerned at that point that you may not be receiving a rose?
Megan Parris: I was concerned. Actually - this is something that we didn't see [on the episode] - it was a very good conversation between Jason and I.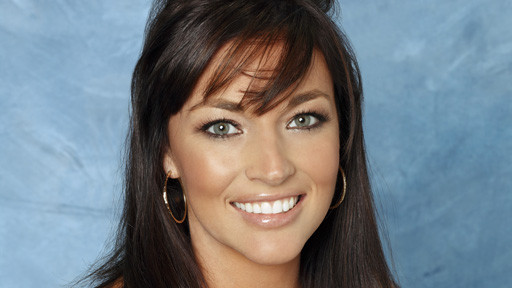 I was actually the last girl to speak with him right before the Rose Ceremony, and we only got to see one minute of it [on the episode] but I expressed to him that I was starting to be stressed out and wasn't as secure as the other girls as far as it goes with my position in the house. And he said "I'm so glad you're here, you're such a positive energy in the house." And I said "You know, that first day at the pool party when you pulled me aside and said 'Megan, I want you here. You would've gotten a rose anyway," I really appreciate that Jason."

And he said "Well I want you to know that I still mean that, I still want you here. Don't be afraid that you haven't gotten to know me yet, there's still plenty of time. I was one of the guys who got to know [DeAnna Pappas on The Bachelorette] last." He reassured me and said "I was just like you, I got to know the guys first and wanted to have fun with the guys, and then get to know [DeAnna Pappas], so I respect that you wanna get along with the girls in the house and that's fine, but just know that there's plenty more time for us to get to know each other."

Q:

Okay, so that conversation lift your spirits then? Because you said how much you didn't want to leave after you didn't receive the rose...

Megan Parris: Right, and that's also why I said upon my exit that I was extremely confused, because I had just spoken to him and he had basically reassured me of my spot there. He said "Don't worry, there's still plenty of time," and he asked what he could potentially see coming on my hometown date to my great little town of Sewickley, Pa., and Pittsburgh and we talked all about that. So he kind of set me up for thinking that was coming.

Q: Going back to the first episode, based on your reaction after the results of that first twist vote, it seemed like you were pretty surprised that you received the highest number of votes from the other bachelorettes, is that accurate?


Megan Parris: Yeah, I guess that was pretty accurate. Like I said before, that [took place] at about six in the morning so it was way past my bedtime. I think along with just being stressed and tired and not even wanting to be there that late I was just dismayed, it was hurtful. I mean rejection is always hurtful among people that you think you are having a good time with. So I think, yeah, that's a pretty natural response.

Continue reading Megan Parris' interview ...

Matt Richenthal is the Editor in Chief of TV Fanatic. Follow him on Twitter and on Google+.

Tags: The Bachelor