Tonight marks a major moment in the life of Ty Collins.
The character learns that he's the father of Adrianna's baby on 90210. Here's what actor Adam Gregory had to say about Ty's reaction to the news:
It is utter shock. 'Cause when I first read the script, I looked at it and I just stopped. And that's what I wanted to bring to the character, where you just stop and you're in the moment. You're thinking about all the things that could happen... being a father, things that you can and can't do with your child and the rest of your life.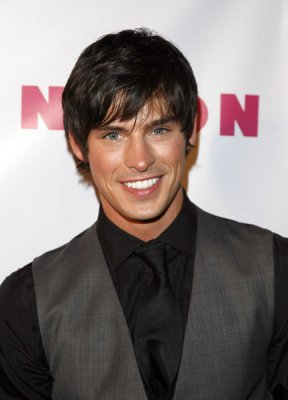 Adam Gregory's character plays a prominent role on 90210 tonight.


I mean, he's only 16. Trying to make it through high school with a kid, it's hard. So obviously a lot is going through his head when she drops the bomb. It's a big bomb. He totally spaces out and is very unsympathetic. He doesn't think about her feelings, he's really all in his head.

Ty is a very strong-minded individual and he's out for himself, and not so much for others. He's narcissistic. He loves to be on stage, he loves the spotlight, he loves the attention and he thinks about what's good for him. And his family only thinks about him as well.

His mom is really controlling and wants the best for him, so he takes what she says and just goes with it. He doesn't really think twice about it, because whatever she's said so far, it's always worked, and she runs the family. It doesn't matter if he has any sort of feelings for the baby or for Adrianna, whatever mom says, goes. But it's tearing him up inside. It's heart wrenching.

Matt Richenthal is the Editor in Chief of TV Fanatic. Follow him on Twitter and on Google+.

Tags: 90210, Spoilers