On September 13, 2008, Gretchen Rossi lost her finace, Jeff Beitzel, to leukemia.
Viewers of The Real Housewives of Orange County discovered Jeff's tragic fate on the show's season finale.
But Jay Photoglou claims Rossi couldn't have been that broken up about it. The reason? He'd been having an affair with her for months.
"I was Gretchen's REAL boyfriend," Photoglou told The National Enquirer. "She spent her days at the hospital with her dying fiancé, but her nights with me."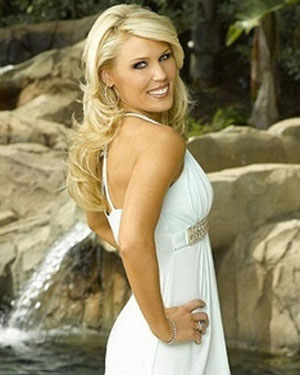 Photoglou says he and Rossi began dating in January 2008, and "for the next year we spent most nights together."

Rossi doesn't deny that she dated Jay for a bit.

"Jay and I had a short-lived relationship before Jeff and I started dating," she said, adding that his cheating accusations are "ridiculous" and "disrespectful to me and the memories of Jeff."

Is The National Enquirer a reputable source? Of course not. But don't forget: it was the first publication to report on the John Edwards and Rielle Hunter affair. Just sayin.

** UPDATE: Jay Photoglou has sued Rossi for slander. Read more about it at TheHollywoodGossip.com.

Matt Richenthal is the Editor in Chief of TV Fanatic. Follow him on Twitter and on Google+.

Tags: Reality TV