Following a hometown visit that was awkward at best and a Bachelor death sentence at worst, Naomi Crespo, 24, was eliminated from the reality show.
Now she's speaking out on Jason Mesnick and her experience.
Naomi's first point? She was very much ready to move in with Jason and settle down, despite a reputation to the contrary.
"I would've moved to Seattle in a heartbeat. It sucked that the reasons that I gave him that I don't wanna go home are the reasons I'm going home," Naomi said.
"I put myself out there, and I'm glad I did, but go figure, I finally admit that I'm falling in love and next thing I know I'm going home."
"I want to have a family I want my kids to have one place to call home. I really did think that it might be here I never wanted to have my heart broken again."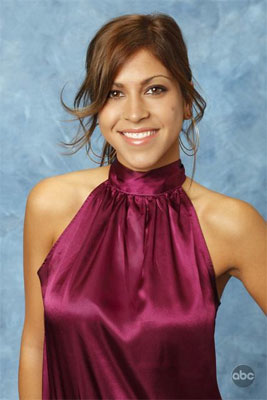 The young, fun-loving flight attendant from California had even more to say about her elimination from The Bachelor as she copes with the fallout.

"I think Jason letting me go was a blessing in disguise," she said. "I am so happy now. I don't regret the experience. I am thankful I met him. He and I were not meant to be so I am at peace with it."

As for her family, which was criticized by many Bachelor fans:

"My mom is out there. She is quirky like that," Naomi says.

"Sometimes I think she fell off her rocker and her head never recovered. I knew my mom had something up her sleeve. That was so beyond all of us."

Matt Richenthal is the Editor in Chief of TV Fanatic. Follow him on Twitter and on Google+.

Tags: The Bachelor