Below are some Gossip Girl spoilers from E! Online's spoiler Q&A this morning. Here's some scoop on the season finale, as well as the upcoming spinoff series ...
Q: What can you tell us about the Gossip Girl finale?
A: Chuck and Blair! What else is there to say? OK, how about that the spawn of Rufus and Lily will be played by an unknown - extrapolate from that what you will about said spawn's future on the show. Of course, nobody had ever heard of Jessica Szohr before Gossip Girl, and now she's a big star with endorsement deals and everything.
Q: Does Serena do any damage to Gossip Girl when she tries to out her in the finale?
A: No, not really. Gossip Girl escapes Serena's attack relatively unscathed - but then again, nobody effs with Kristen Bell and gets away with it.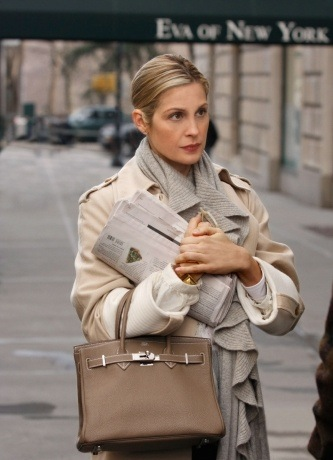 Q: I know it's not really called Lily, but is there anything new to spill on the spinoff?

A: Kelly Rutherford shared an awesome-sounding bit of info on the tentatively titled show: "I just went in recently did a bit of a voice-over, like a Wonder Years kind of thing where I'm looking back on my life. I don't know if they'll use it, but I was able to see some of it, and it looked fantastic." There you have it! Gossip Girl plus Wonder Years equals amazing!

Steve Marsi is the Managing Editor of TV Fanatic. Follow him on Google+ or email him here.

Tags: Gossip Girl, Spoilers