A&E has officially canceled Patrick Swayze's FBI drama The Beast according to the Associated Press.
The Beast featured Swayze as Charles Barker, an undercover FBI agent who teamed up with newcomer Ellis Dove (Travis Fimmel).  The series premiered in January and suffered from poor ratings and concerns about Swayze's health.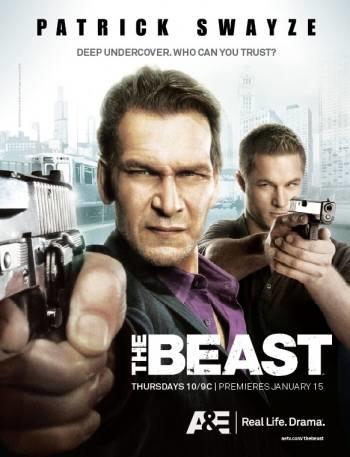 Swayze, of course, was diagnosed with pancreatic cancer at the start of the show's production.  Doctors, however, allowed him to continue to work on the show.
The show cancellation does not come as much surprise, though there was speculation the show was going to go on with a new leading man.
We wish Swayze the best.