Last week, viewers of The Real Housewives of New Jersey were teased in previews about Danielle Staub's awfully shady past.
In the days that have followed, alleged mug shots of the reality star have surfaced, along with allegations that she was formerly known as "Beverly Merrill," a cocaine-addicted stripper.
This morning, in an interview with Today, Staub didn't really deny the rumors; in fact, like a well-trained Bravo pitchwoman, she encouraged fans to tune in and find out more.
"It's not that I don't want it known, I just think there's a time and place for everything and it was deemed that now was my time," said Staub, pretty much confirming that this supposed leak has been planned all along by the show.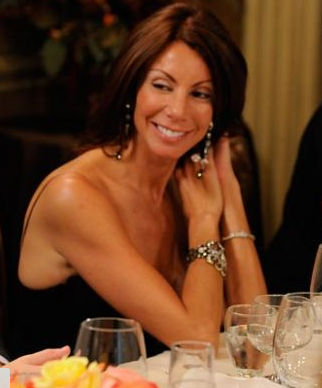 Danielle did try to make sure she won't be judged too much on what viewers are about to find out, adding:

"This was way before I got married - way before I had children. And maybe people can watch and see how it unfolds. Because I think people are go to be shocked."

Then again, people won't even have every inquiry answered on tonight's episode. Staub is already positioning herself for next season, teasing what's to come.

"You won't have [questions] answered for - actually until maybe next season. Who knows..."

Matt Richenthal is the Editor in Chief of TV Fanatic. Follow him on Twitter and on Google+.

Tags: The Real Housewives of New Jersey