Before we get to the latest Heroes spoiler news, we feel the need to clear up a misconception:
Based on a handful of critical posts related to this show, a few readers have labeled us as "haters" of Heroes. Nothing could be farther from the truth.
We simply watched the first season in awe and have grown more and more depressed with each passing, disappointing volume since. Like a good American questions his country, we aren't gonna sit idly by and accept the demise of Heroes.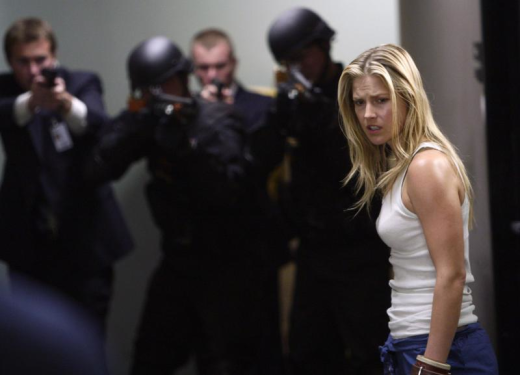 Heroes tried, and failed, to kill off Ali Larter. Who will be next?

Ratings have plummeted; the show was barely renewed last year; Tim Kring himself has admitted that he's lost track of the series and is writing for characters he never thought would still be alive. So, come on, people.

Instead of blindingly accepting whatever Heroes airs each week, why not join us in challenging the show to return to its roots?

We've heard that producers and writers often check Heroes forums around the Web to gauge fan reaction. Head over there. Converse will fellow followers. Be pro-active!

After all, E! News has certainly given us something to discuss: the site reports that an "original castmember is leaving Heroes for good before the end of the coming season."

Who do you think it will be?!?

Matt Richenthal is the Editor in Chief of TV Fanatic. Follow him on Twitter and on Google+.

Tags: Heroes, Spoilers