When the third season of Big Love concluded, Bill Henrickson - due to frustration with his religion's rules against polygamy - formed the "Church of Bill."
Look for this creation to play a major role on season four, which begins shooting in August.
In an interview with TV Guide Magazine, Bill Paxton said he hopes the new church helps his character spread his word to a growing flock.
"I had lunch with the writers to talk about what we hope will be happening for the next three years," Paxton said last week. "I'd like to see Bill's fortunes rise, the casino investment pay off and provide us a chance to swagger in our lifestyle like in the movie Giant."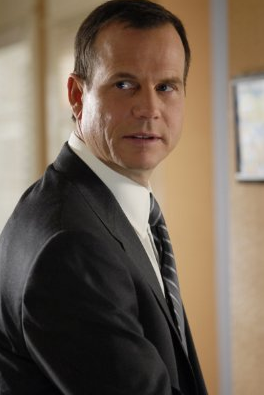 An influx in money cash would allow Henrickson to invest in a new compound to compete with the oppressive Grant dynasty. That clearly appeals to the show's star.

"Bill is being groomed as a young prophet. I'd like to see him buy some land like they did in the early 1800's and start a utopian town that's more inclusive. I think he's going to rise."

But be careful what you wish for, Bill.

Douglas Smith, who plays Henrickson son Ben, said of his on-screen father: "If he goes off to a compound, I want to take over the three households - and annex Margene for myself!".

Matt Richenthal is the Editor in Chief of TV Fanatic. Follow him on Twitter and on Google+.

Tags: Big Love, Spoilers