Forgive the obvious pun, but as Burn Notice moves toward its season three finale, storylines are heating up.
So is viewer curiosity.
Thanks to E! News, here's a look at a few of the more pressing questions on the minds of fans...
What does the future hold for Nate Westen?
He's getting a wife! "I don't think they cast her yet," said actor Seth Peterson. "I'm going to try to get my own wife in there. And also he's back at the casinos, so his gambling has revved up again. I just happen to be a poker player so, for me, it's easy to play."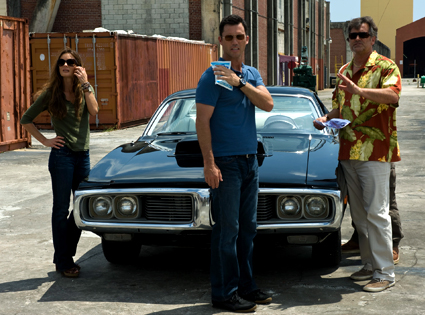 Is Michael Shanks' Victor really dead?
Producer Matt Nix isn't sure: "I love Michael Shanks. He is a friend. Honestly, my wife has this thing where she made me promise if you kill somebody he's got to be dead. We talked about if there is some flashback we can do. Maybe we can come up with something someday because we love him and we love working with him. He's an amazing actor. And it was a character that was fun in the beginning, but in the end, we all really came to care about."

Is Jay Karnes reprising the role of Brennen?
Here is what Jay Karnes told E! about his character's fate "It seems to be breaking down in one of two ways. Brennen comes back as an über, über bad guy, or Brennen comes back as a client, which I think is kind of interesting. Brennen needing help from Michael Westen, I like that idea.

Matt Richenthal is the Editor in Chief of TV Fanatic. Follow him on Twitter and on Google+.

Tags: Burn Notice, Spoilers