With his show shockingly picked up for a second season, Joss Whedon can't stop talking about his plans for Dollhouse.
Earlier this month, for example, Whedon said the show will pick up three months after May's finale and do a better job building up Echo as a character.
Now, in an interview with TV Addict, the writer - who says the season two renewal was the "biggest surprise of my career" - says he can't wait to really turn things up this fall.
"This season, I've really ratcheted up the way I work. We're shooting in HD, so we're able to move faster, do more, and make the second season more like the latter half of the first season."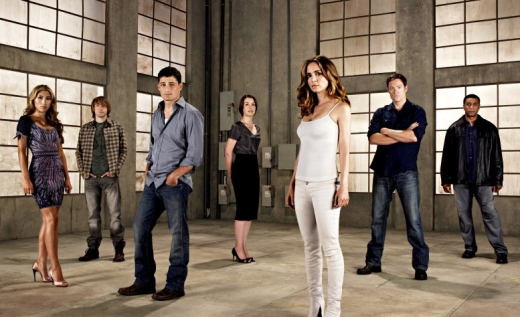 Without giving away key Dollhouse spoilers, Whedon said he plans to make the dolls more well-rounded this season, while he also hyped the season premiere appearance of Jamie Bamber.

He won't apologize for the fact that so many familiar faces appear on the drama.

"Last year I had to be careful that it didn't seem the show was a party for my friends. "Ultimately, it saves time if you have someone you know who can get the job done."

Meanwhile, Fox has released a slew of Dollhouse promotional photos. Click on each below for a larger version...

Matt Richenthal is the Editor in Chief of TV Fanatic. Follow him on Twitter and on Google+.

Tags: Dollhouse