Earlier today, The CW announced it has picked up One Tree Hill for a full season.
To many fans of the show, this is exciting for one huge reason: more Robert Buckley!
The former Lipstick Jungle star has come aboard the long-time series in the role of Clay. In an exclusive interview, he tells TV Fanatic about joining the cast, as well as not wearing a shirt...
TV Fanatic: Are you wearing a shirt right now?
Robert Buckley: Yes.
TV Fanatic: Does it ever bother you that you're almost as well known for your literal body of work as for your acting skills?
Buckley: No, because it was never to the detriment of my performance. Going back to Lipstick Jungle, I know I received compliments on the superficial, so to speak, but it was never said in a way that implied I lacked talent as an actor.
That being said, I knew I wanted a new role that was more than just the half-naked, cabana boy. You'll see me in a lot more clothing on One Tree Hill.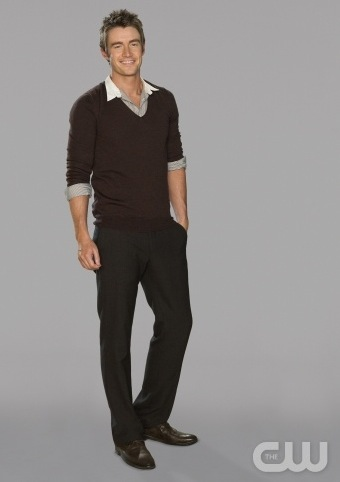 TV Fanatic: You've come aboard a long-running show and sort of replaced one of its bigger stars, Chad Michael Murray. Have you felt any pressure in that regard?
Buckley: I never looked at it that way. The show jumped ahead 14 months, so Lucas and Peyton had a child and left; it was a natural course of events.
A lot can happen in real life in a year's time, so there's wasn't pressure to fill anyone's shoes. The storyline made sense that I wouldn't be treated as a replacement.

TV Fanatic: Did it help that you weren't the only new cast member this season? (Jana Kramer and Shantel VanSanten are also new regulars.)
Buckley: I felt self-imposed pressure because the show has been a success for six years. I felt like the new kid in school, but I buddied up quickly with Shanel. We were like the two kids not sitting at the cool table at lunch.
I didn't know anyone else in the cast at first, but everyone was so warm and welcoming.

TV Fanatic: How did you approach the role of a sports agent? That profession doesn't have the best reputation.
Buckley: I said right away that I had no interest in playing Clay as the stereotypical, one-note agent. Someone with no redeeming qualities gets old really fast.
To prepare, I actually watched a movie I already loved: Glengarry Glen Ross. It helped give me an idea of how to argue and how to go head-to-head against someone.

TV Fanatic: Can you give us any One Tree Hill spoilers.
Buckley: We've already alluded to a mystery in Clay's past. In the first episode, he said he doesn't believe in love. That's an interesting statement. It will be explained more over the next five episodes. Viewers will find out more about who Clay really is. Why is he in Tree Hill and not Los Angeles?

Matt Richenthal is the Editor in Chief of TV Fanatic. Follow him on Twitter and on Google+.

Tags: One Tree Hill, Exclusives, Interviews