Following a couple disappointing seasons, Heroes tries to get back on track with its fourth season premiere tonight.
Helping the cause immensely will be Robert Knepper, who joins the show as a series regular.
The former Prison Break villian will play Samuel Sullivan, the ringmaster of an unusual, special group of carnival folks. The actor spoke to TV Guide this week about the role.
"People ask if he's a good guy or a bad guy, and it's more complicated than that," Knepper said. "You can't just put him in a little niche there. I love the mystery of it. I didn't even know when we started exactly why he was doing what he did. But he's definitely walking more in the shadowy side of life."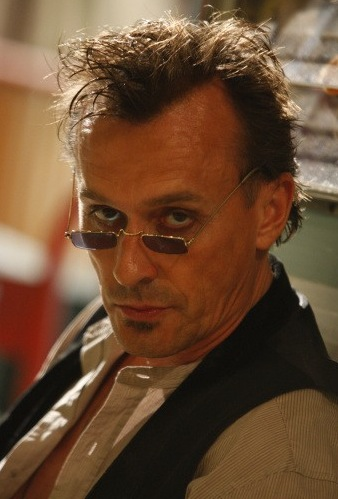 As for Samuel's mission, he'll set out to recruit our favorite Heroes to his "family" on the dark side.

"Samuel isn't quite sure why he needs all these special powers around him. He just knows he needs them," Knepper said. "It's the whole devil-and-angel sort of thing. We've all got powers; it's just how you use them."

Early in volume five, the show will delve deeply into this new character. Said the actor:

"There's a secret that comes up in those first episodes, where you find that he has his own inner path, something that has been done that he needs to correct for himself in order to keep on living with a good conscience."

Discuss the new season today, tonight and following the episode in our Heroes forum.

Matt Richenthal is the Editor in Chief of TV Fanatic. Follow him on Twitter and on Google+.

Tags: Heroes, Interviews