Damon Lindelof Answers Fan Questions, Previews Final Season of Lost
by Matt Richenthal at .
It's both sad and exciting: we're just a couple months away from the final season of Lost.
Who will live? Who will survive? Did May's atomic bomb explosion reset life for the castaways? Countless questions keep many viewers of the show up at night, but Damon Lindelof is here to answer a few.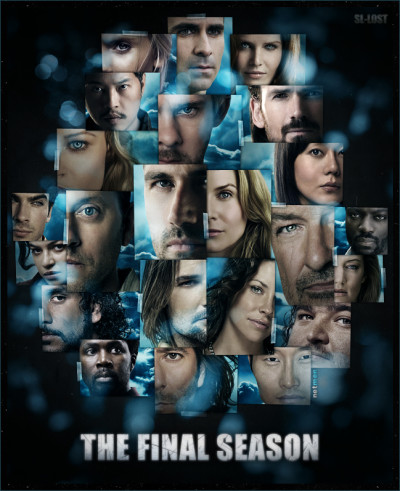 The producer replied to a number of USA Today reader inquiries this week. While he didn't reveal any major spoilers, Lindelof shed some light on a few major topics. For instance...

The season six poster is chock full of meaning: "Everything in the design of that poster is intentional. We oversaw it - now we know the audience looks at that stuff so closely, so we don't want there to be anything that we don't approve, especially at this point in the game."

Yes, Walt is unique: "We said he has this special ability, and the Others obviously grabbed him and studied him for awhile, then they got freaked out by him and decided to let him go... hopefully, why Walt was special and the role he played on the show will have a new significance when all is said and done. I'm not sure we really need the character of Walt to explain the significance."

Paging Libby: "It's our hope that Cynthia Watros will come back one more time and finish that story, but that's up to her. We asked her last year, she wasn't interested in doing it."

More from Frank: "Lapidus is definitely a series regular this season. Jeff Fahey was just a recurring character up through last year. Now, whether or not Lapidus makes it until the end of the season is anyone's guess, but he's definitely one of the A-team this year."

Don't forget about the numbers:"Tthis is the final season of Lost. We would be enormously remiss if we were to not evaluate the numbers and their significance."

The end will be the end: "I think it is our intention to end the story of Lost in the final episode of the television series. We have no desire whatsoever to make a movie or leave any threads hanging. That being said, some people will think it's enormously satisfying. Other people will think it's not satisfying enough.

It all depends on the way that you watch the show. But the worst thing we could ever do is just answer some things and then say we'll answer other things in the Lost movie in theaters two years from now."

In closing, Lindelof said season six will be 18 hours in length, with a two-hour premiere and a two-hour finale. It will air some time in January.

Did Lindelof answer all your questions? What other Lost issues do you hope the shows deal with in depth?

Matt Richenthal is the Editor in Chief of TV Fanatic. Follow him on Twitter and on Google+.

Tags: Lost, Interviews, Spoilers
From Around the Web