David Ramsey came aboard Dexter last season as Anton; first, as Quinn's criminal informant; then - and now - as Deb's serious boyfriend.
As viewers saw during last week's season four premiere, Anton and Deb are currently going strong. But how long will that last with super agent Frank Lundy back in town?
Ramsey dishes on this storyline and more in a recent interview with E! News:
On the future between Deb and Anton: Things get hotter. She moves in, but there's some strain on the relationship. There are some things from the past, her past, that come back.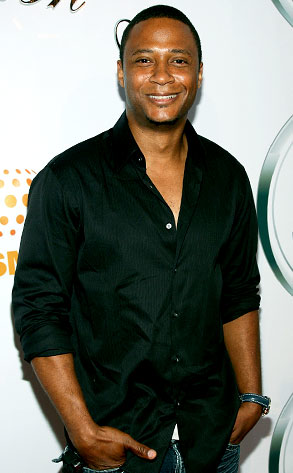 On Deb's issues: It is Lundy and the self-deprecating psyche of [her entire] family that causes the huge strain. The Morgans have some serious issues. Between that and the former lover, it causes some major drama between Anton and Debra. The major strain is Debra's doing.

On possible marriage between the characters: There's room for absolute marriage between Anton and Debra. She loves him enough to move in that direction. Does it happen in this season? No. Can it happen? Yes. They are strong enough to survive that. I think it's going to be her choice. Anton is absolutely there, but it's going to be her recognizing she's worthy of that kind of love.

Wow. Sounds like Ramsey knows a lot about what's to come. Would you wanna see Deb settle down with Anton?

Matt Richenthal is the Editor in Chief of TV Fanatic. Follow him on Twitter and on Google+.

Tags: Dexter, Interviews