Will Demetri Noh really be killed on March 15, 2010? That's one of many questions FlashForward viewers have to contemplate over the next few months.
But Gabrielle Union - who debuts as Zoey, Demetri's fiancee, tonight - spoke to Movieline this week and made it sound as though her character's betrothed may survive after all, at least based on Zoey's vision of the future.
"I have a flashforward that's a little different than his, as he doesn't have one, and I'm insisting that he was in mine. But I believe that we are getting married. I think that's what I see," Union said.
Not that the actress is really privy to any FlashForward spoilers, however. She added:
"The [producers] are Fort Knox-y. If you say something, they'll track you down!"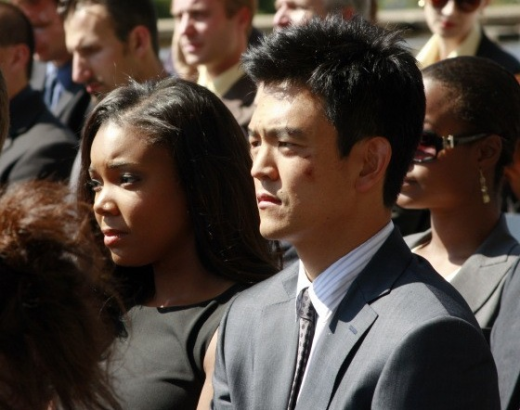 As for her character, Union described Zoey as follows:

"She's a really smart character who is not in-your-face or a know-it-all... She's actually pretty balanced, normal, and highly functioning, which is rare for me to play, as she's not completely neurotic."

FlashForward airs a new episode tonight, titled "137 Sekunden," in which Mark interviews a prisoner that claims to have unique knowledge of the blackouts.

Matt Richenthal is the Editor in Chief of TV Fanatic. Follow him on Twitter and on Google+.

Tags: FlashForward, Interviews