Is Bart Bass somehow alive? Or returning to Chuck in a vision of some sort? At this time, details are sketchier than Bart's business practices, but it looks like the Bass patriarch is indeed coming back, according to E! Online.
They have been teasing the return of a dead TV father on an unknown show for weeks, and it looks like it's none other than good ol' Bart.
See what you make of these excerpts from website's spoiler Q&A today ...
Q: Will Carter be back on Gossip Girl? Is Georgina gone for good?
A: Friends at the CW say there are currently no plans to bring back Carter. Michelle Trachtenberg is starring in Mercy on NBC, so she looks otherwise occupied at the moment as well. We took your question to her, and she answered:
"Georgina has taken a little trip. She's gone off with a man she thinks is a Russian prince. But, by now you know that as Georgina goes, you never see the end of her. She always finds a way to come back and torment."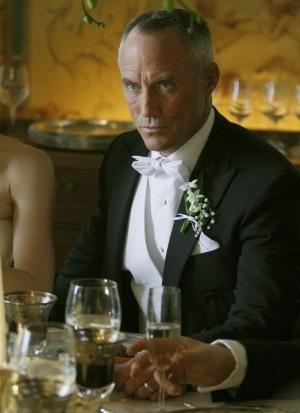 Bart Bass passed away in the middle of Season 2 ... or did he?

Q: Spill it! Who's the dead father who's coming back?

A: It's actually Bart Bass of Gossip Girl. How crazy is that?! A source says Robert John Burke (Chuck's dad) will be returning to the show in December, just in time to make it a very special Gossip Girl Christmas.

P.S. When I hinted that "two blondes will be atwitter" I was referring to Lily Rhodes van der Woodsen Bass Humphrey and Gossip Girl herself (the narrator voiced by Kristen Bell), who will certainly Twitter the news!

But, of course, Serena also would count.

Anyway, what do you think of this latest twist? Does Bart really come back or is it just a flashback or dream? Share your theories!

Steve Marsi is the Managing Editor of TV Fanatic. Follow him on Google+ or email him here.

Tags: Gossip Girl, Spoilers