What's the latest with Izzie and Alex? And is there any romantic story line coming for a certain hunky new addition to the cast? Here's what E! Online has to say about both topics ...
Q: I can't believe Izzie left Alex on Grey's Anatomy! Will they get back together soon?
A: All we can say is that Izzie will be back soon. Katherine Heigl is back on the set of Grey's Anatomy this week, along with fellow new mom and cast member Ellen Pompeo.
But no promises about an Alex-Izzie reunion.
I mean, if you were Alex, you'd be pretty pissed at Izzie right about now, wouldn't you? Hmmm, maybe Sarah Drew should move in for the kill (if she didn't get fired, that is).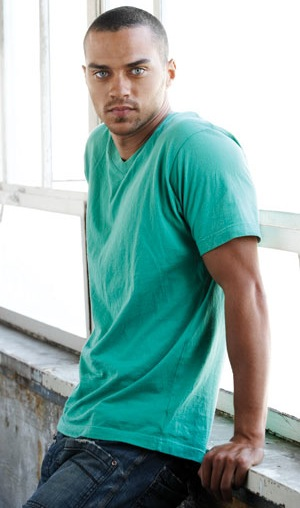 New Grey's Anatomy cast member Jesse Williams.

Q: That new doctor from Mercy West with the green eyes on Grey's Anatomy is so hot. Is he going to have a Seattle Grace romance any time soon?

A: Dr. "Beautiful Green Eyes" is still on the market, Jesse Williams himself dished. "Jackson's about working and just kind of being really effective and not being involved in the business of 'he said, she said' and backstories and stuff," the Grey's Anatomy addition said.

However, he is quick to add: "But who are we kidding? It's Grey's Anatomy. I'm sure there is something around the corner. I'm just waiting to hear."

Besides yourself, ladies, who do you want to see Jackson with?

Steve Marsi is the Managing Editor of TV Fanatic. Follow him on Google+ or email him here.

Tags: Grey's Anatomy, Spoilers