As Glee sings and jokes its way to its first season halfway point, viewers are in for a lot more than heartfelt ballads and catchy group music.
On the December 9 mid-season finale, look for the show's baby drama to finally be resolved: Will will discover Terri's fake pregnancy, while Puck will be exposed as the father of Quinn's unborn child.
What will this mean for various relationships? We can't say. That's why it's called a cliff-hanger, people.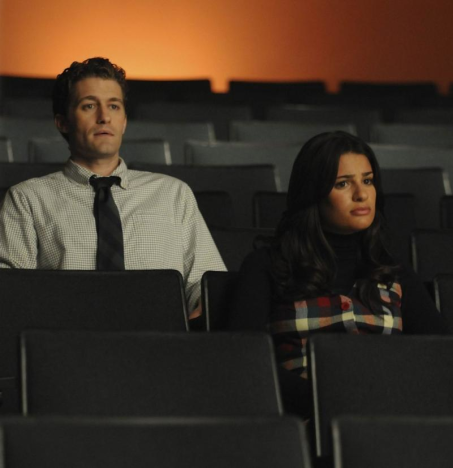 But Lea Michele can say a lot about what's to come for her character.

She told Entertainment Weekly that tension will soon arise between Rachel and Mercedes.

"They have been setting up a competitive thing between those two, and we deal with it. Rachel can't always get the best part."

Nor can she get Puck. Michele said there's no future plans for Rachel and the show's Jewish crooner to hook up again, much to her chagrin.

"I pushed and fought for a Puck-Rachel storyline because I love Mark so much and I wanted to work with him more. I thought Rachel should get some action. She has needs. She can't be waiting all season for Finn. I thought it could be really different and not a pairing that people would expect... I don't know of it coming up in the near future, but fingers crossed."

We'll give Rachel some action! Oops. Did we just write that out loud?

Matt Richenthal is the Editor in Chief of TV Fanatic. Follow him on Twitter and on Google+.

Tags: Glee, Interviews, Spoilers