As Tina on Glee, Jenna Ushkowitz doesn't get the most songs or lines.
That has a lot to do with the fact that the character stutters more often than that.
But the actress tells the latest issue of Seventeen that viewers will soon learn more about this troublesome trait of Tina's. Tomorrow night, in fact. Ushkowitz said:
"I don't want to give away too much, but it comes out from her shyness, her being so introverted and not wanting to talk at all. But, when they cast it, they wanted somebody with a stutter and Tourette's [syndrome].
"So when I auditioned, I had full-on Tourette's. The audition tapes are starting to come out now, and I'm kind of scared. It was hard because you don't want to make fun of that, that's not a joke. So the stutter, it got better [over time], and now I find myself actually stuttering sometimes in real life."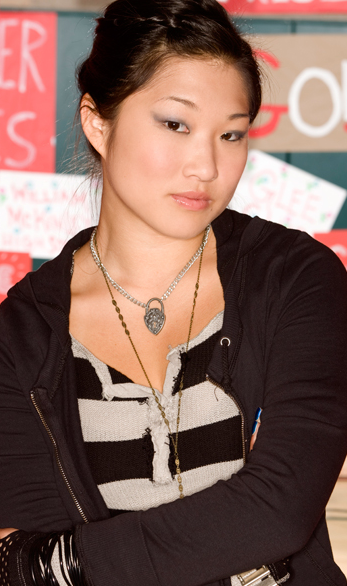 The actress also played a fun question and answer game with the magazine. She dished on a few cast superlatives:

Q: Who's the most talented?
A: Amber Riley is the best singer.

Q: Who's the hottest?
A: Kevin McHale.

Q: Who's the funniest?
A: Chris Colfer.

Q: Who's the most likely to flub a line?
A: I have to give it to Lea Michele. She never flubs lines, but she has probably the longest paragraphs in the whole world.

Q: Who's the most serious?
A: Can I do the opposite? Cory Monteith, he's a dufus, I love it.

Matt Richenthal is the Editor in Chief of TV Fanatic. Follow him on Twitter and on Google+.

Tags: Glee, Interviews