We really want to like FlashForward.
With Lost preparing its final season, we need another drama to fascinate, confuse and entertain us every week. Hyped as such, FlashForward has been stuck in neutral since a great series premiere.
Almost nothing happens each week, the lead character is a bore and the show doesn't seem to have any idea what it's trying to accomplish. Where's the suspense? The intrigue? The shocking developments? According to producers Jessika Borsiczky and David S. Goyer, they're all coming.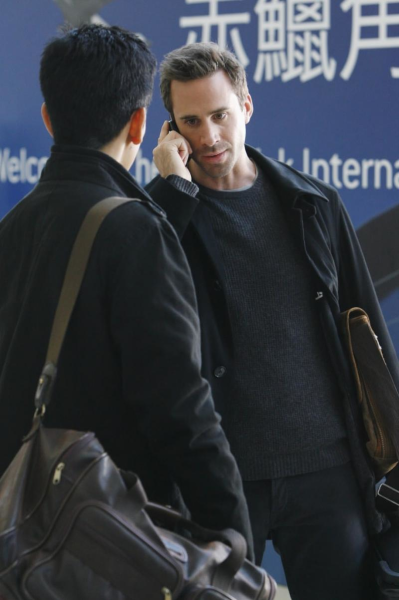 In an interview with TV Guide Magazine, these showrunners delved into a number of topics and told viewers that things are about to pick up, in a major way...

Goyer, on Mark's future vision: Goyer There may be another reason why Mark drinks that has nothing to do with Lloyd or Olivia. And it may be a much more interesting reason. But we won't explore that until the second half of the season.

Goyer, on Simon: Simon is gray for now, but we learn exactly what he knows on December 3. What's important is how he and Lloyd differ on their philosophies regarding the flash-forwards... Simon has new information about Somalia and the crow die-off there.

Borsiczky, on Agent Cho's fate: We get crucial information [on December 3] about his murder that radically alters our perspective of his future. We've seen already that the future can be changed, but Demetri's question will be: How difficult is it to change it, and if one person's future changes, does everyone's change?

Goyer, on Janis' baby daddy: There's more than one potential candidate. In fact, there's still debate among the show's writers on this question.

Matt Richenthal is the Editor in Chief of TV Fanatic. Follow him on Twitter and on Google+.

Tags: FlashForward, Interviews, Spoilers