As shown in a clip from this week's 90210 episode, the CW hit hasn't forgotten about Jackie Taylor.
The character passed away a couple weeks ago and her on-screen daugher, played by Jessica Stroup, honors her late mom this week by becoming a Ford Warrior in Pink and taking part in a Race for the Cure run for breast cancer research.
In an interview with TV Guide, the 90210 star talks about how this initiative came about. She says:
"When [Ford] came to us and said, 'Would you want to participate in an ad?' I jumped on board. They incorporated it into the story line and I was all game for it. I loved working with them."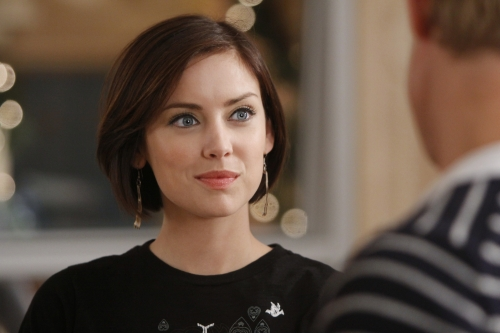 As for Silver's upcoming love life? Stroup revealed a few spoilers regarding that, too...

On Teddy and Silver: They have this banter where they're so comfortable with each other because they were friends and might progress to something more. He really tries to get her and woo her, but she's not an easy catch and she's going to be careful about falling in love again.

On Dixon and Silver: I know that it's not fully done in Dixon's mind and in Silver's mind... Dixon might see them hanging out and get jealous. I think this is a whole new year and I think their friendship is more important than them getting back together as a couple... It's not over.

Any more teasers for 2010 episodes? I think you'll be surprised by a lot of the pairings when we come back. It's going to get really interesting!

Matt Richenthal is the Editor in Chief of TV Fanatic. Follow him on Twitter and on Google+.

Tags: 90210, Interviews